SIIR Co-hosted a Roundtable Discussion on Sino-Japanese Relations and the Impact of International Education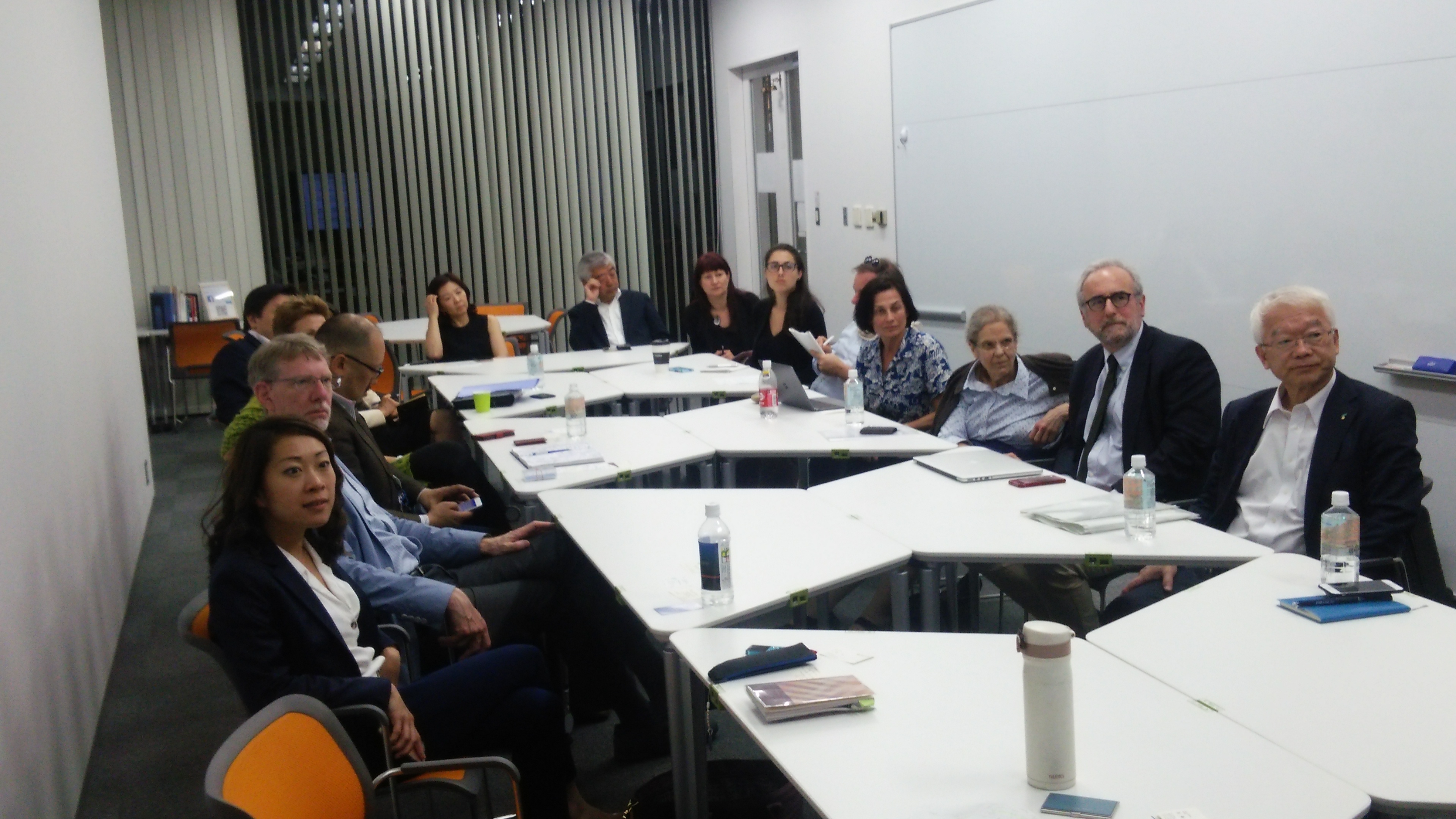 On Thursday, May 16, from 18:30 to 20:30, SIIR co-hosted with Schwarzman Scholars a roundtable discussion on the topic of  "China-Japan Relations and the Impact of International Education."
The discussion kicked off with six reporters each making a short presentation, which was followed by a lively discussion involving 13 other participants of the roundtable, including academics from inside and outside of Japan, university administrators, business persons, and a young Chinese government official. The reporters were:
Dr. Linda Grove, Emeritus Professor of Chinese History and former Vice President of SophiaUniversity for International Academic Exchange
Dr. David Wank, Professor of Sociology and Director, Graduate School of Global Studies, Sophia

University

Mr. Atsuyuki Fujinuma, Deputy Director, First China and Mongolia Division, Japanese Ministry


of Foreign Affairs

Mr. Naomi Inoue, Associate Professor of Environmental Policy, Sophia University, and a former


Secretary at the Japanese Embassy in Beijing.

Mr. Hideki Yonekawa, Vice President, Japan Student Services Organization (JASSO)
Dr. Nancy Snow, Pax Mundi Professor of Public Diplomacy, Kyoto University of Foreign


Studies
Topics covered included the history of international educational exchange with China, problems concerning restriction of academic freedom, factors shaping current Sino-Japanese relations, Sino-Japanese cooperation in the environmental sphere, the current state of Japan-China educational exchange, and the prospect for future.
イベント・ニュース